.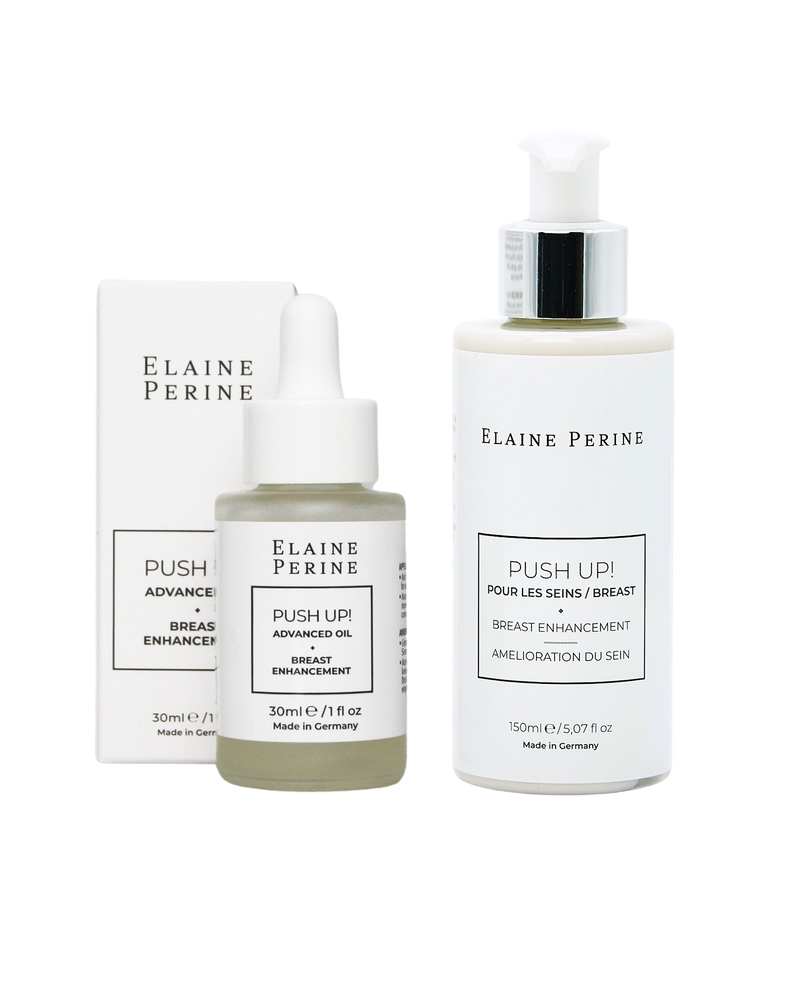 SET Augmentation mammaire - Sérum + Crème
When it comes to skin care, our breasts are often neglected. We want to change that once and for all with Push Up! cream. The cream with volumizing Commiphora extract, moisturizing Aloe Vera and cell-rejuvenating Vitamin E was developed by us to tighten, plump and firm the delicate skin of the bust and décolleté and help your girls fight gravity - and it's all natural, 100% vegan, completely painless and without side effects!
✓ Breast enlargement without surgical intervention.
✓ Symmetry for asymmetrical breasts 
✓ Tightening after pregnancy, weight fluctuations or skin aging.
You can find exact details further down the page!
Aqua, Dicaprylyl Ether, Glycerin, Cetearyl Alcohol, Paraffinum Liquidum,Propylene Glycol, Ceteareth-20, Dimethicone, Commiphora Mukul Resin, Extract, Caffeine, Stearic Acid, Ceteareth-25, Caprylic/Capric Triglyceride, Sodium Hydroxide, Carbomer, Phenoxyethanol, Ethylhexylglycerin, Parfum