.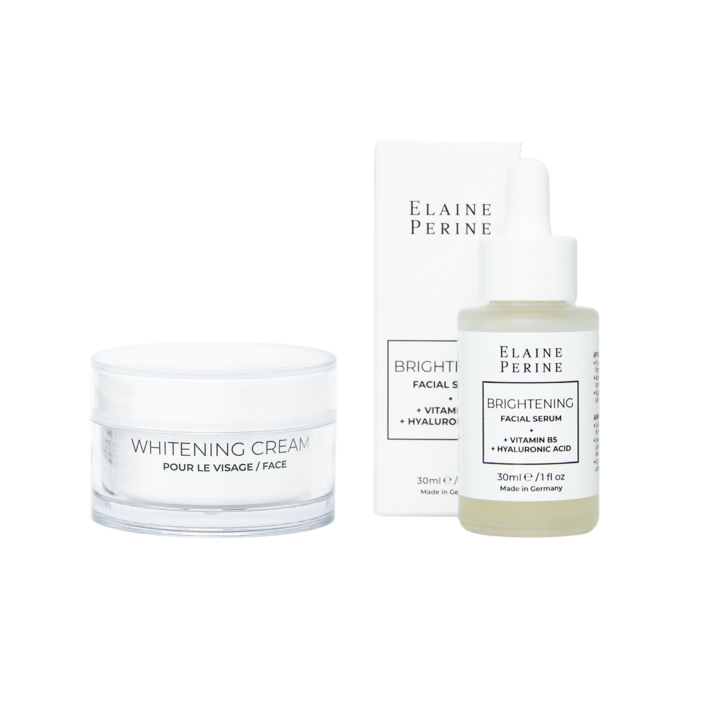 Crema + Siero Sbiancante Viso con Protezione UV- SET
With the Elaine Perine Tanning Drops you easily achieve a natural and individually determined tan.

The ingredient Vegetan colors the upper layer of the epidermis and thus creates the desired self-tanning effect.

For a natural summer glow!


Liquid tanning (self-tanner) concentrate to mix with your favorite cream, lotion, serum or make-up.
Determine your tanning level / intensity as desired
Effect visible after 3-4 hours
Even, tananed skin tone without sun and UV exposure!
🌱 100% vegan, purely natural active ingredients and suitable for all skin types, animal-free & dermatologically tested.
Crema + Siero Sbiancante Viso con Protezione  - SET illumina delicatamente la tua pelle con principi attivi naturali e assicura un tono della pelle più uniforme.

Sia la crema per il viso che il siero forniscono un'idratazione aggiuntiva e mantengono la pelle liscia ed elastica - per un invecchiamento più lento della pelle.

Per una pelle soda, chiara e luminosa. Adatto a tutti i tipi di pelle.