.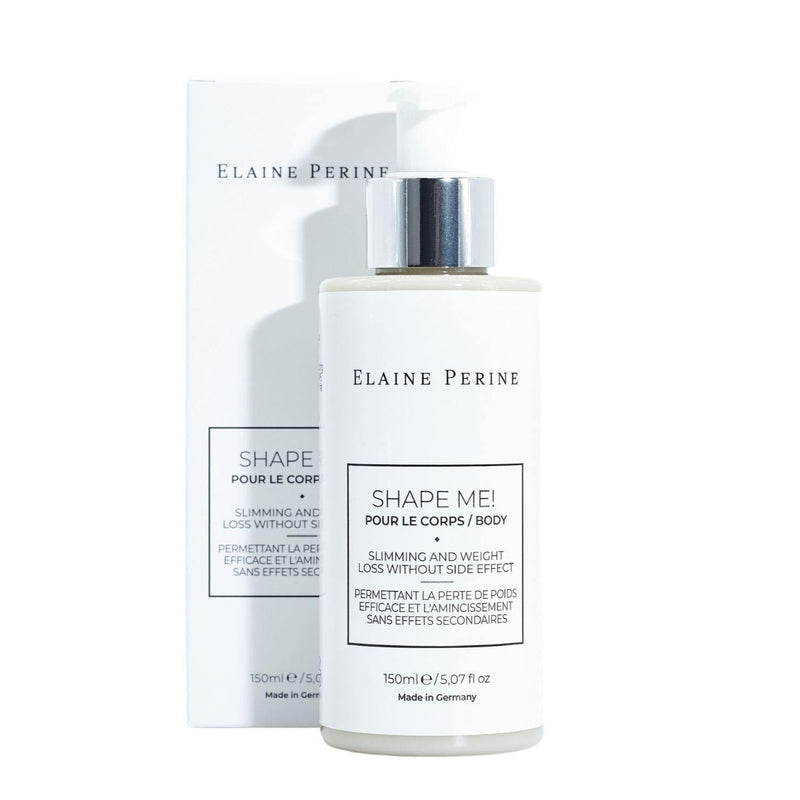 Slimming Gel! Shape Me
There's no reason to be ashamed of cellulite - the bumps affect almost every one of us throughout our lives. Then our Adieu Cellulite Cream is the right choice for you. With 100% natural active ingredients such as caffeine and HCA*, we have developed this intensive smoothing and firming body cream to specifically improve and tighten your skin texture. The cream is particularly effective in combating cellulite in the typical problem areas (thighs, hips, buttocks), as it specifically promotes the breakdown of fat cells and stimulates skin metabolism. By stimulating the lymphatic system, your skin becomes visibly smoother and firmer. The silky texture is absorbed immediately. Our Adieu Cellulite is also ideal for preventing connective tissue weakness. The wonderful citrus scent provides a feeling of well-being. In addition, the effectiveness of our cream is clinically proven. So why wait? Try it today and see the results for yourself!

✓ Optimizes your skin in three steps: draining, rebuilding and firming.

✓ Firms your skin, improves circulation and reduces fat deposits.

✓ Reduces girth, especially on thighs and hips, and has a draining effect.

✓ Smoother, firmer skin and effective reduction of the appearance of orange peel skin within 2-6 weeks.
Slimming gel helps to remove fat areas on the body faster.
Elaine Perine slimming gel tightens the skin.
Action: Removes accumulated fat and tightens the skin in 28 days.
Application: Massage daily on legs, buttocks and thighs until the product is completely absorbed.
Made in Germany - Highest quality - Developed and manufactured in Germany according to the strictest quality standards.