Facial Serum
If there's one step in our daily skincare routine that we can't afford to skip, it's applying a serum. The best facial serums provide the skin with a highly concentrated dose of active ingredients and combat a whole range of skin problems at once. There's definitely a formula in our serum range that's perfect for your skin needs.
Sorry, there are no products in this collection
Vegan face serum
Nature's best for your skin
A supple, visibly smoothed, plump and even skin with a healthy glow! That's exactly what we want. Because when your skin glows, you glow right along with it. If it's healthy and clean, you'll be more confident, because you'll feel good in your skin and won't have to worry about blemishes or anything else.
Radiantly beautiful skin that feels good? That's exactly what you should have! We have developed a collection of facial serums that naturally support your skin and provide it with everything it needs. For that extra dose of care and the perfect addition to your beauty routine.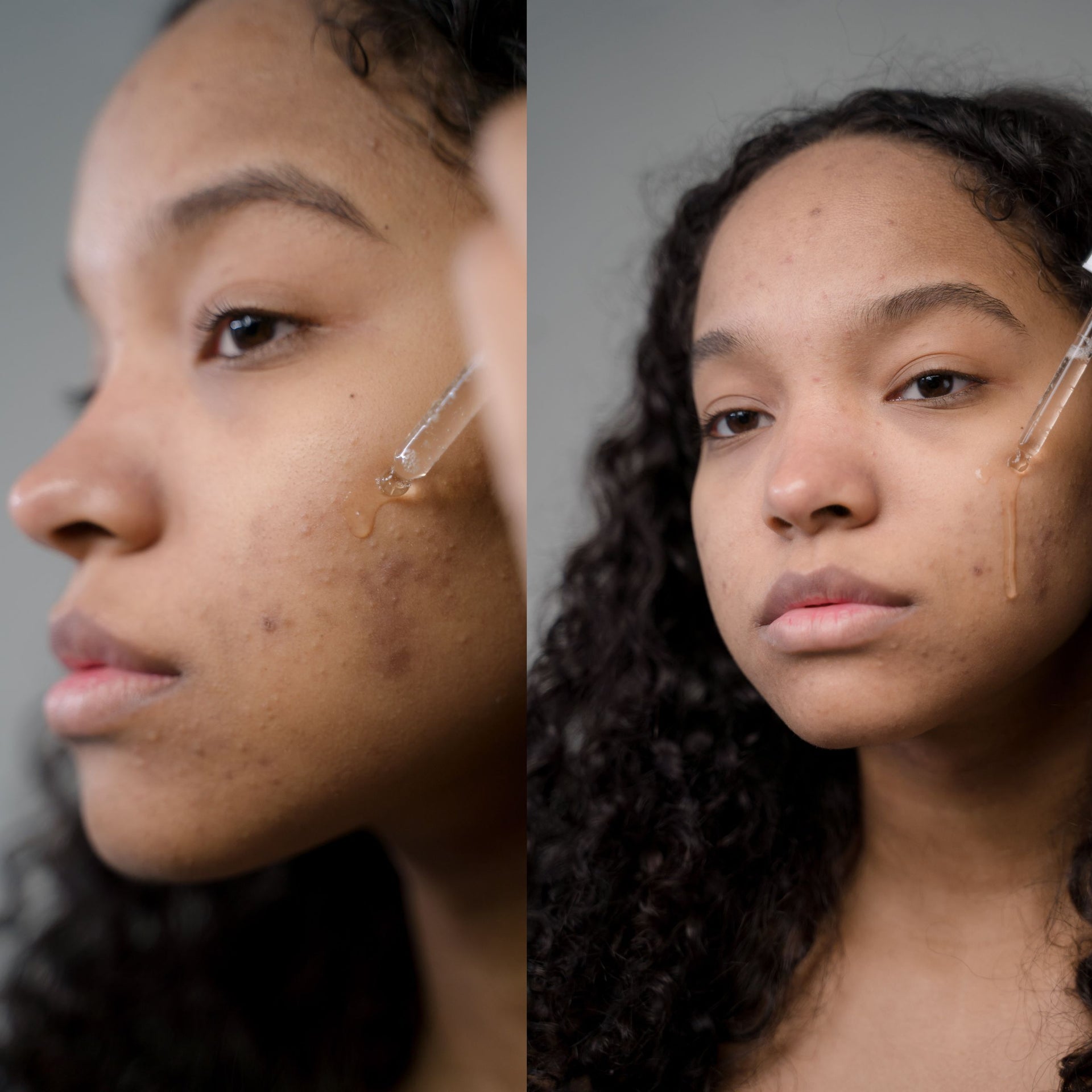 Vegan face serum
✓ 100% vegan: natural active ingredients, for quickly visible results.
✓ Serums for every skin type: normal, dry, blemished or combination skin.
✓ For daily serum skin care routine on a professional level
✓ Intensive care booster with lots of nourishing ingredients
✓ All-round talent: whether soothing, firming or moisturising
✓ Suitable for all skin types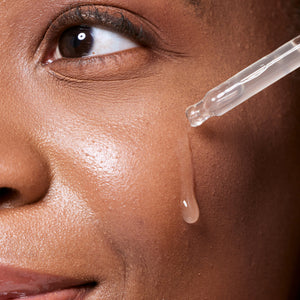 What's a serum?
If you are looking for a valuable and intensive facial care, serums are just the thing for you and your skin. The light consistency of a serum is usually watery or gel-like. A serum has the special feature that it is absorbed quickly and deeply into the skin layers, as it contains no lipid-replenishing substances and very small care molecules. Thus, facial serums from natural cosmetics are a true miracle cure for radiant and smooth skin.

How to apply a serum on the face correctly?
We recommend using only a small amount of serum. But when to apply our serum on the face? You should use it before applying your day or night cream This is because facial serums contain active, deep-acting ingredients that penetrate multiple layers of skin. You should use this product once a day in the morning or evening. Gently massage the drops into your skin with your fingers after cleansing your face. Do not wash off the serum or use it on wet skin. Once absorbed, you can apply your moisturiser.
Note: Since many serums are photosensitive, dermatologists recommend leaving them on at night to avoid sun exposure. Also, pregnant or breastfeeding women should read the ingredients carefully to avoid side effects.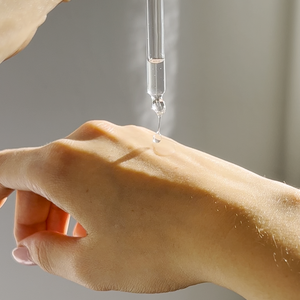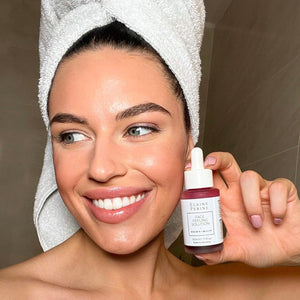 What is a good face serum for blemished skin?
If you're wondering if there's a serum for pimples, our AHA - and BHA anti-acne serum is the answer. If you're prone to blemished skin, we recommend paying close attention to the ingredients in a serum to get the most out of your skincare routine. Salicylic acid, phytic acid and sulphur are important ingredients in fighting blemishes. Salicylic acid is mostly present in BHA serums. It effectively removes dead skin cells and penetrates deep into the pores to treat them from the inside and unclog pores. It also regulates sebum production at the same time. Our AHA BHA serum is particularly effective against acne, pimples and redness. In addition, our salicylic acid serum is suitable for sensitive skin types as well as combination skin. Also try out our Couperose Serum, which is designed to reduce redness on the face, to calm and protect. The perfect serum for sensitive skin!