Feminine intimate care products - by women, for women
Intimate care Sets
Our intimate sets are all about hygiene and woman power. Many of our female customers suffer from razor burn, skin rashes, ingrown hairs, skin irritations or redness. Our intimate care kits are here to help! Treat your intimate area with the right care so you feel confident, fresh and free. Discover our affordable intimate care kits, designed by women for women.
Have you often asked yourself: what's the right intimate care? That's because it's still a taboo topic although care for the intimate area is so crucial. That's exactly why we want to break the ice and provide you with natural intimate care products. ELAINE PERINE wants to welcome every woman and openly address the topic of intimate care to support a lady's physical health and hygiene. Fall in love with our vegan intimate skincare products today!
✓ Developed by and for women
✓ 100% vegan and cruelty free
✓ Gynecologically tested
✓ Natural active ingredients only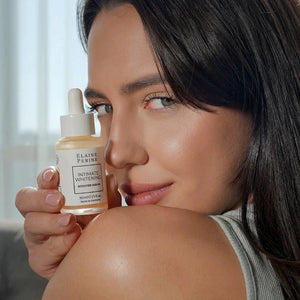 The right intimate care for women
Intimpflege ist ein wichtiger Bestandteil der körperlichen Gesundheit und Hygiene einer Frau. Leider wird das Thema oft tabuisiert und viele Frauen sind sich unsicher, wie sie ihre Intimregion richtig pflegen sollen. Wir möchten Frauen die Möglichkeit geben zu erfahren, welche Intimpflege die beste ist und wie jede Frau ihre Intimregion gesund und gepflegt halten kann.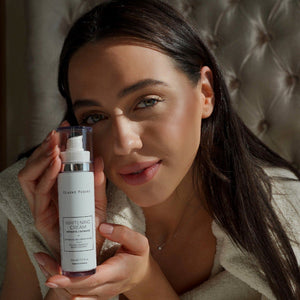 ELAINE PERINE's intimate care hygiene products include the hydrate intimate, which helps combat vaginal dryness by slowly releasing moisture through its unique formula. This product will keep you at ease throughout the day and during sexual intimacy.
In addition to our intimate hydrate, we offer two additional products to complete your feminine intimate hygiene wash and cleansing: discover the intimate deo spray, which refreshes the intimate area with vegan and natural active ingredients, and our intimate wash lotion, which ensures a healthy pH level.
The collection of ELAINE PERINE's intimate care serums and intimate care creams includes a unique formula that conditions, protects and even brightens the intimate area. If you are interested in convenient intimate care sets, we have the perfect bundle for you: the intimate whitening set. This set consists of the intimate whitening cream and the intimate whitening serum. We also offer another lovely intimate whitening + deo set that combines our intimate whitening serum and the refreshing intimate deodorant spray.
The gentle intimate care cream by ELAINE PERINE
Many women wonder which cream to use for the intimate area. Our intimate care creams are designed for this. They contain the best of nature: natural ingredients – such as chamomile and aloe vera – soothe the particularly sensitive skin and inhibit the growth of unwanted bacteria and fungi. Our special women's intimate care creams have been developed for specific women's needs: you can counteract ingrown hairs in the intimate area after shaving, prevent vaginal dryness and even lighten your intimate area.
They are suitable for every woman and every skin, being pH-neutral and, naturally, free of fragrances and chemicals.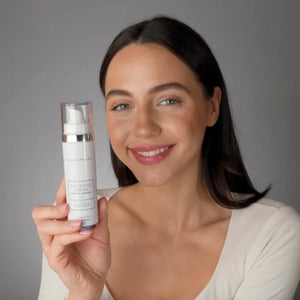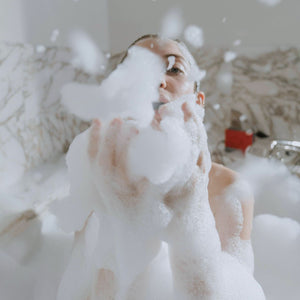 Our powerful intimate care
Remember: the intimate area is a very delicate and sensitive part of your body. Therefore, gentle and mild intimate products (like a natural intimate moisturizer) should be used to avoid irritation and inflammation. It's always best to avoid using soaps or shower gels with fragrances or chemicals. Instead, you should use pH-neutral intimate care products, they are gentle and do not cause any irritation.
Another important rule for a woman's intimate care is to always clean the intimate area from front to back to avoid infection from bacteria. Always use clean and soft cloths or paper towels when drying this region.
For good intimate care, it's also important to pay attention to the type of underwear. It's best to opt for cotton underwear, as this material is breathable and absorbs moisture well. Avoid tight and synthetic underwear, which can restrict air circulation and promote the development of fungal and bacterial infections.
Also: when washing your underwear, use a mild detergent and wash at the lowest possible temperature. Avoid using fabric softener and chlorine bleach, which can harm a woman's intimate care.
Take care of your intimate area with ELAINE PERINE! Discover perfectly natural and vegan intimate care products for women.