Vegan face serum: The best of nature for you and your skin
Radiantly beautiful skin that simply feels good? That's exactly what we want you to have! That's why we've developed the finest collection of facial serums that effectively supports your skin and provides it with everything it needs. For that extra dose of care and the perfect addition to your beauty routine.
✓ Intensive care booster with lots of nourishing ingredients
✓ 100% vegan: natural active ingredients, for quickly visible results
✓ For any skin: whether normal, dry, blemished or combination skin
✓ Serum for a daily skin care routine on a professional level
✓ All-round talent: soothing, firming or moisturizing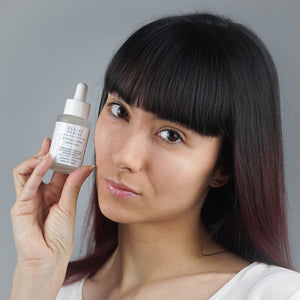 What's a serum?
If you are looking for a valuable and intensive facial care, then our serums are just the right choice for you. The light consistency of a serum is usually watery or gel-like. A serum has the special feature that it is absorbed quickly by the skin and goes deeply into the skin layers. That's because it contains no refatting substances and consists of very small care molecules. Facial serums from natural cosmetics are a real miracle cure for radiant and smooth skin.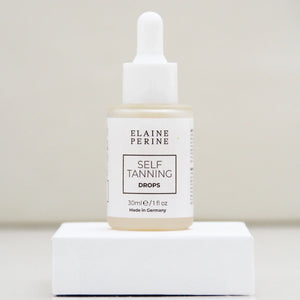 Serum for normal skin
For a normal skin type, we recommend you use a vitamin C serum and hyaluronic acid serum. Vitamin E but also vitamin C and A are important antioxidants that protect your skin from impure air. So far so good. But what does a serum actually do for your face? It gives your skin a radiant complexion and makes it look more even. A great ingredient is hyaluron, which also occurs naturally in our body and works wonders as a hydrating serum for your face. It also gives the skin more elasticity and reduces wrinkles. Our retinol serum combines vitamin A and hyaluron in one and is the perfect antioxidant serum. By the way: It's also a good serum for oily skin!

Face serum for dry skin
If you have dry skin and you are looking for a hydrating serum that will tone and smooth your skin, then a hyaluronic skin serum is perfect for you. Hyaluronic acid is a very effective moisturizing ingredient that gives your skin more elasticity, reduces wrinkles and thus serves as an anti-aging serum at the same time. Due to its high water-binding capacity, it is the ideal skin care product for dry skin. Hyaluronic acid also occurs as a natural substance in your body and is compatible for different skin types.
Ultimately, face serum and moisturizer are both necessary for good skin. But how to use face serum with moisturizer? In most cases, it makes sense to apply the serum before moisturizing.
Besides this, niacinamide is another moisturizing ingredient and also acts as an antioxidant that also protects your skin from impurities. Niacinamide serum calms inflammation and redness on your skin. It also avoids hyperpigmentation, hydrates and brightens the face. Both ingredients are very similar to retinol, but retinol serum is used more for an anti-aging treatment.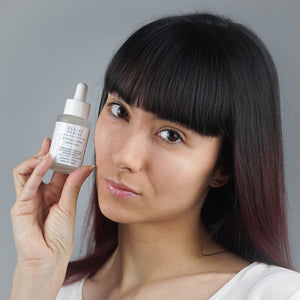 What face serums should I use?
Whether your skin is dry, oily or blemished - ELAINE PERINE has the right care for you!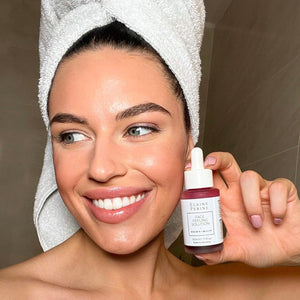 What is a good face serum for blemished skin?
If you are wondering if there is a serum for pimples, our AHA - and BHA anti-acne serum is the answer. If you tend to have blemished skin, we recommend that you pay close attention to the ingredients of a serum in order to achieve the optimal effect. Salicylic acid, phytic acid and sulfur are important active ingredients to fight against impurities. Salicylic acid is mostly present in BHA serums. It effectively removes dead skin cells and penetrates deep into pores to treat them from the inside and unclog pores. To do this, it simultaneously regulates sebum production. Our AHA BHA serum is especially effective against acne, pimples and redness. In addition, our salicylic acid serum is suitable for both sensitive skin types and combination skin.
Also you may want to try out our couperose serum, which is designed to reduce redness on the face, to calm and protect. The perfect serum for sensitive skin!
What is the best serum for anti aging?
If you want fresh skin, hyaluron, peptides, collagen and retinol are the perfect secret weapons. And guess what? They are all in our anti-aging serum. This way, we make sure your skin gets more elastic and firm, making it smoother and more even.
Our hyaluronic acid serum has effective moisturizing properties. This serum contains both vitamin A and retinol to stimulate natural cell regeneration and increase collagen production, which declines with age. Finally, our collagen peptides serum stabilizes collagen formation and increases the quality of the collagen structure. Our collagen serum consists of small molecules and amino acids that make our skin look more awake and active.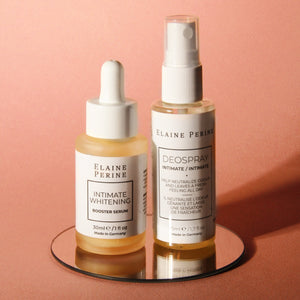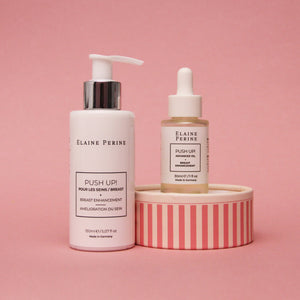 Serum against pigment spots
Pigment spots are caused by the substance melanin and although they appear naturally on the skin, they are often considered annoying. Age, hormonal changes or strong sunlight have a great influence on the development of new dark spots. A hyperpigmentation serum against pigment spots contains natural skin lighteners, such as alpha-arbutin or mulberry, and also inhibits the further production of melanin. It provides an even complexion, such as our Elaine Perine brightening serum. This whitening serum additionally moisturizes your skin, keeping it smooth and supple.
When should you apply a serum and from what age?
Basically, facial serums can be used at any age. For instance when the skin tone becomes paler, when fine lines or wrinkles appear on the face, when the skin dries out quickly or when skin impurities such as acne or pimples appear. Then a suitable face serum is perfect for the care routine. Many experts advise including a serum in your facial care routine after the age of 25, as the skin produces less hyaluronic acid, which also minimizes natural hydration.
Discover the right facial care for your skin type at ELAINE PERINE!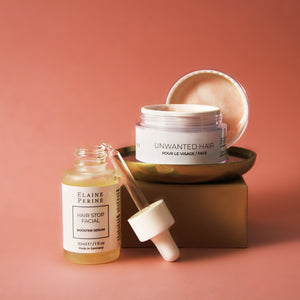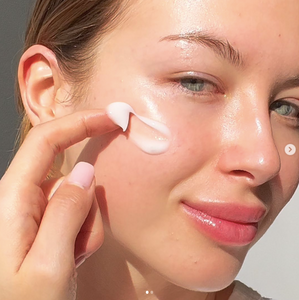 How to apply a serum on the face correctly?
We recommend that you take only a small amount of the serum. In case you are wondering when to apply our serum on your face, here's an extra tip: You should use it before applying your day or night cream. This is because facial serums contain active, deep-acting ingredients that penetrate multiple layers of the skin. You should use this skincare product once a day in the morning or evening. Gently massage the drops into your skin with your fingers after cleansing your face. Do not wash off the serum and do not use it on wet skin. Once it is absorbed, you can apply your moisturizer.
But be careful: Since many serums are photosensitive, dermatologists recommend leaving them on at night to avoid sun exposure. Also, pregnant or breastfeeding women should read the ingredients carefully to avoid any side effects.
Face serums by ELAINE PERINE: best skincare for any skin type and every woman
ELAINE PERINE's diverse face serums collection is completely vegan and cruelty-free! We do not use any fragrances throughout the entire collection. Our serums contain effective combinations of active ingredients that are completely natural. Our vision is to develop the right facial care products for every skin type. So that we can make sure we have the perfect glow serum for you.
In addition to our face serums, we also have special products for body care. Discover our body serums now!