Vegan face serum
The best of nature for you and your skin
A supple, visibly smoothed, plump and even skin with a healthy glow! That's exactly what we want. Because when your skin glows, you glow right along with it. If it's healthy and clean, you'll be more confident, because you'll feel good in your skin and won't have to worry about blemishes or anything else.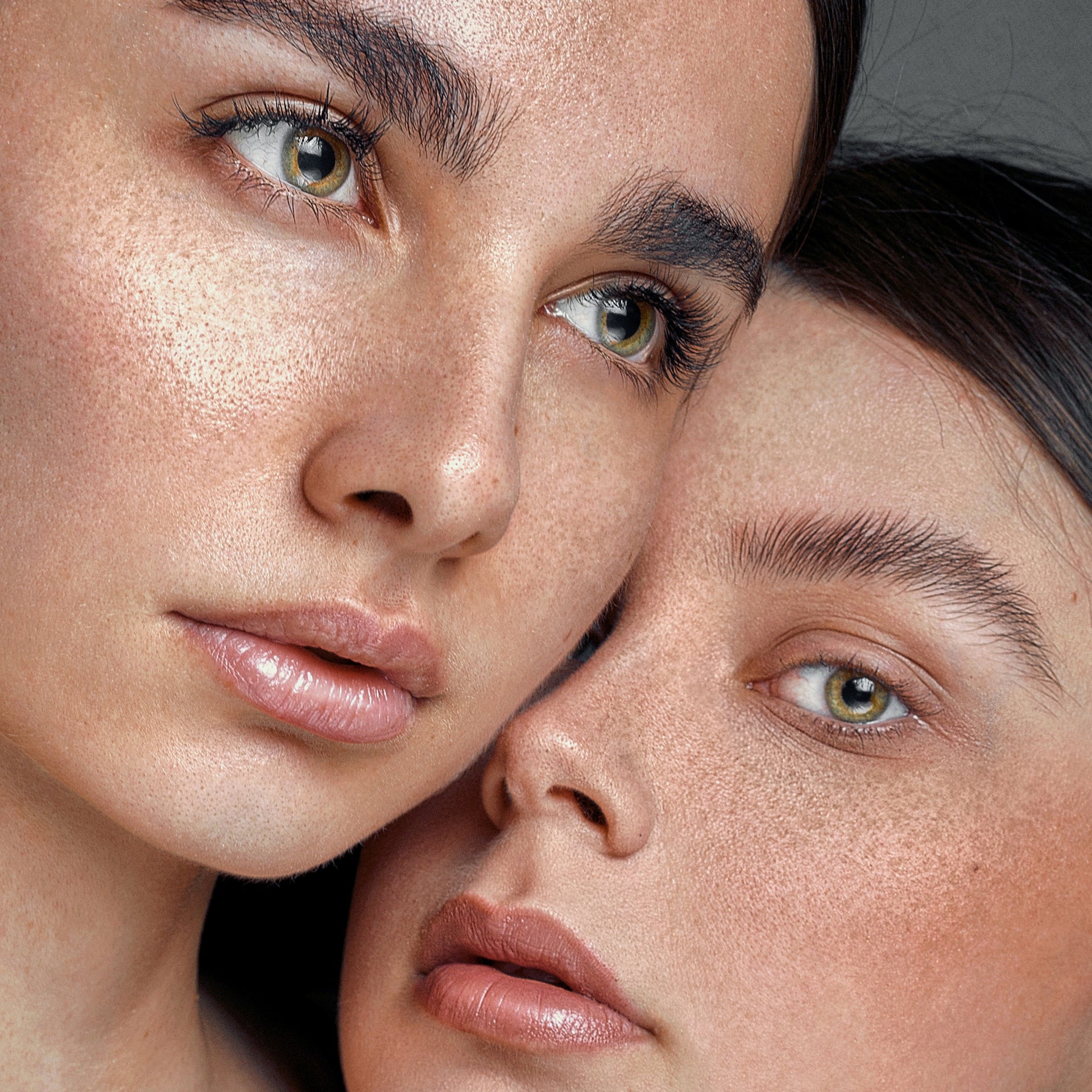 That's exactly why we developed our skin care products for you. Nourishing, moisturizing, regenerating and protecting.
Pay attention to high quality
All our facial care products are 100% vegan and cruelty-free as well as dermatologically tested, with the best natural ingredients that Mother Nature has to offer.
Facial Care at ELAINE PERINE
Because every skin needs an individual and above all the right facial care. The care products from ELAINE PERINE make it possible! With our face creams and serums, you get a radiant, beautiful and even complexion. Bring on the healthy glow!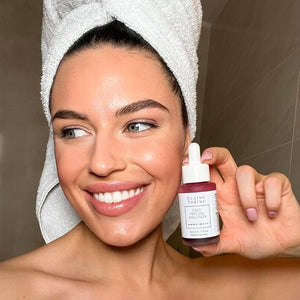 Face Serum
Face Serum If there's one step in our skincare routine that we definitely can't skip, it's applying a facial serum. Serums are highly concentrated skincare solutions that penetrate deep into the skin and effectively combat skin problems. Whether you need a serum for blemished skin, wrinkles, or to intensely moisturize, our vegan facial serums with only natural ingredients, will keep your skin smooth and supple! Our serums should be an essential part of your facial care routine if you're looking for a skincare routine that keeps your skin looking young and radiant. They intensively nourish the skin and target a wide range of skin problems, such as hyperpigmentation, facial hair or a dull complexion.
Face Serum
Care for an even complexion
At ELAINE PERINE, we believe that everyone deserves an even complexion, and we know that finding the right facial care for it can be a challenge. Whether you're struggling with couperose, hyperpigmentation, pigmentation spots or freckles: Don't despair! We offer a range of skincare products specifically designed to address these issues. We can help you find the right facial care product to achieve an even complexion. We offer a wide range of skincare products. Our products are completely skin friendly and suitable for all skin types. Discover the perfect solution for your flawless complexion now.
Clean Skin
We know how frustrating acne can be. Whether you suffer from tiny pimples or severe blemishes, blemished skin can lead to self-doubt and insecurity. We've designed our blemish-free skin facial care to give you back your confidence. Thanks to cutting-edge dermatological research, our skincare products fight the cause of blackheads by reducing excess sebum production, removing dead skin cells from the skin's surface, and fighting harmful bacteria that can contribute to inflammation. With regular use, our skincare products restore your skin's natural health and give you an even complexion. Whether you suffer from occasional inflammation or have long struggled with stubborn acne and blemishes, our skincare routine that effectively treats your skin without irritating or damaging it is the key to glowing, healthy skin.
Clear Skin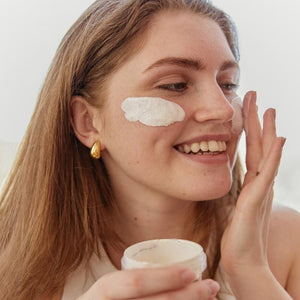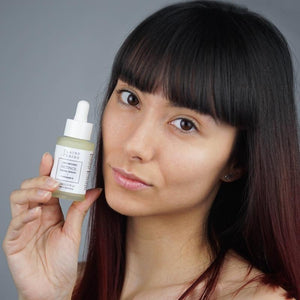 Anti-aging Care
Age with pride! Just because we're getting older doesn't mean we should neglect our skincare routine. The visual effects of aging are natural. However, with our skincare products, you can equip your skin with everything it needs to get the most out of it during this phase of life. Thanks to modern anti-aging or well-aging products, this has become easier than ever. Our innovative vegan face care line works by stimulating collagen production in the skin, fighting oxidants that can lead to early signs of aging, and promoting the formation of proteins that contribute to healthy skin function. In other words, our facial care for mature skin against wrinkles not only helps to slow down the signs of aging, but also to minimize those that are already present. If you want to counteract the signs of time in a natural way, you've come to the right place!
ANTI AGING SOLUTION

Facial Care Sets
Are you also looking for a way to update your skincare routine without breaking the bank right away? Then we recommend our handy bundles. Whether you're struggling with pesky skin issues like hyperpigmentation and wrinkles or blemishes like acne, our skincare products have you covered. Our facial skincare sets for women each contain two products that work together to deliver the best possible results.
Curious? Also, discover our body care line and our intimate care products!
FACIAL CARE SETS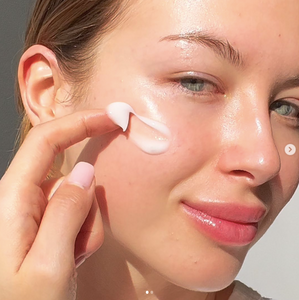 Which facial care is the best?
The "best" facial care is different for each person. Do you have dry or oily skin? Do you have a tendency to blemishes? These are crucial questions that you should answer for yourself. For this, we have a wide range of natural facial care products with something for every skin type to provide the "best" vegan skin care. With our face serums and creams, you'll find your perfect product.
Face care for women - what do you really need?
Less is more. It's as simple as that. And this is exactly the motto we follow. Our products contain few ingredients, are natural and vegan. Indispensable is a good face cream or serum that is tailored to your skin needs. Preferably one for the day and one for the night. Beyond that, it's entirely up to you to decide which other facial care products make sense for your needs. Serums and masks are highly recommended if you need an extra dose of care. If you are looking for care against pigmentation spots, we recommend our No Spots Anti Pigmentation Spot Serum. Our anti-wrinkle cream is perfect for facial care for mature skin and against wrinkles.

But it's not just our vegan skin care products that will help you achieve beautiful skin.

In addition to proper skin care, it is important to drink plenty of water, get enough sleep and focus on a nutrient-rich diet. Too much sugar or fat in food can quickly make itself felt on the skin.

Vitamin A, on the other hand, which is found in broccoli, spinach and carrots, among other things, gives the body the nutrients it needs for the nightly regeneration process of the cells. If you complement these tips with the natural care of ELAINE PERINE, nothing will stand in the way of an even complexion.
Which facial care suits me?
We believe that the right facial care supports - not replaces - the natural function of your skin. Therefore, it is important to first know the condition of your skin, determine your skin type, and based on this, find the right ingredients for your needs to care for your skin. In addition, age also plays an important role: while skincare in younger years should primarily counteract oily skin and blackheads, the need for care and nutrients increases steadily with age, so that you then best reach for rich, moisturizing products.

Below, we'll introduce you to a few skin types so you can quickly understand what kind of care your skin needs. For a radiant and even complexion!

Combination skin: Dry cheeks, oily or greasy T-zone (forehead, nose, chin): Due to excess sebum production in the T-zone and sometimes less active sebaceous glands on the cheeks, the so-called combination skin is formed. Shiny skin areas, impurities or dry cheeks can be indications.
Impure skin: Most of us know small blackheads or pimples from puberty. But impurities can also accompany us as adults. Characteristics are oily and shiny skin, clogged pores, blackheads, pustules and inflamed pimples as well as uneven skin and reddened areas due to impurities.
Dry skin: itchy, tight, flaky - dry skin can be very unpleasant. A sallow and dull complexion is typical.
Sensitive skin: Care products, allergies, stress - there are skin types that react very sensitively to internal and external influences. Characteristics of this are reddened, itchy skin areas as well as taut skin and flakes of skin that fall off. The skin reacts to external influences and certain ingredients.
Mature skin: From the age of about 50 we speak of "mature skin". Fine lines and wrinkles form and pigments change, veins become visible.
Normal skin: Insensitive and easy to care for - with normal skin, the skin's own functions run almost smoothly.