Unwanted Hair Collection: Permanent and painless hair removal for body & face
Skin aging is a natural process that affects us all. However, with the right tips and tricks, we can slow down aging and keep our skin young and firm for longer. The Elaine Perine anti-aging collection is designed to slow down skin aging and gives skin a youthful freshness. The products are available individually or in convenient facial skin care sets. With our anti-aging skin care you'll be able to perfectionate your personal care routine and enjoy the positive effects!
Facial and body hair are completely common. However, if you decide to get rid of them, we have something for you. Discover our Unwanted Hair collection for painless and permanent hair removal.
✓ 100% vegan and cruelty-free
✓ Very gentle on the skin
✓ Permanent, painless hair removal method for at home
✓ Remove hair and inhibit growth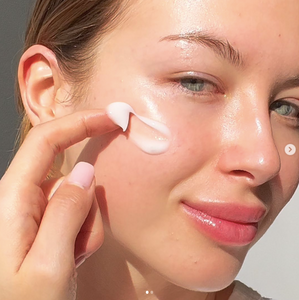 Unwanted Hair Collection: Permanent and painless hair removal for body & face
What's the best facial hair removal? We believe the Hair Stop products by Elaine Perine come very close to it. They provide a quick and painless solution for a permanent hair removal at home, without any lazer or razor needed. They are specifically designed to be gentle on sensitive skin and avoid redness and irritation.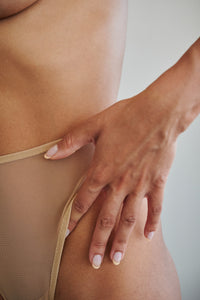 But how exactly do our pubic hair and leg hair removal creams and serums work? They contain a high concentration of active ingredients that remove body hair quickly and effectively without damaging the skin.
For the face, we recommend our depilatory cream, the perfect peach fuzz remover. It is suitable for all skin types. It contains ingredients that soften the hair at the root and make it easy to remove. Are you wondering how to remove facial hair with our depilatory cream? Quite simply, actually. Apply it to the skin and leave it on for the specifically recommended amount of time before the hair can be scraped off. It's crucial you follow the instructions on the package and not leave the cream longer than recommended to avoid skin irritation.
Our body hair removal cream is the perfect solution for all other areas of the body. It's easy to use and does not require any pre- or post-treatment. After application, the skin feels smooth and supple. Try it out right away and enjoy smooth, hair-free skin.
Our nourishing serum against facial unwanted hair
What about having the best hair removal at home that also acts as an anti-aging product? Meet the hair-stop serum with hyaluron and aloe vera. It's super powerful and removes even the smallest hair, for instance on the upper lip or chin. It's very gentle and removes all hair – completely painless. At the same time, the serum moisturizes your skin.
Hair-stop deodorant: an innovative solution for armpits
Get ready for a world's first and real game changer! With our hair remover deodorant you can keep yourself fresh for up to 48h, but also remove hair under your arms! We love this product. Fall in love with it too!
Maximize synergy effects by using our hair removal cream sets
Make sure to moisturize your skin during hair removal! With our handpicked sets, you have all the necessary products for all body parts at hand to use before, during and after hair removal.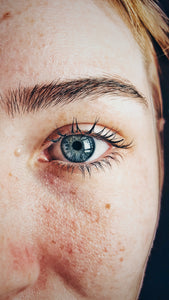 Take the extra dose of care with Elaine Perine
Especially after permanent hair removal, your skin needs an extra dose of attention and care. What about using our ingrown hair removal cream with retinol after intimate hair removal. Forget about razor pimples and razor burn. Instead, enjoy intimate care products (for instance for your bikini).
Our 2in1 cream against ingrown hairs is also a nourishing peeling and prevents your skin from becoming irritated or new hair from growing back thanks to the high amino acid.
To complete your body care and facial care, we offer you matching serums and care sets for your daily routine. At Elaine Perine, we combine nature and science to care for your skin sustainably - in every body part and at every age.